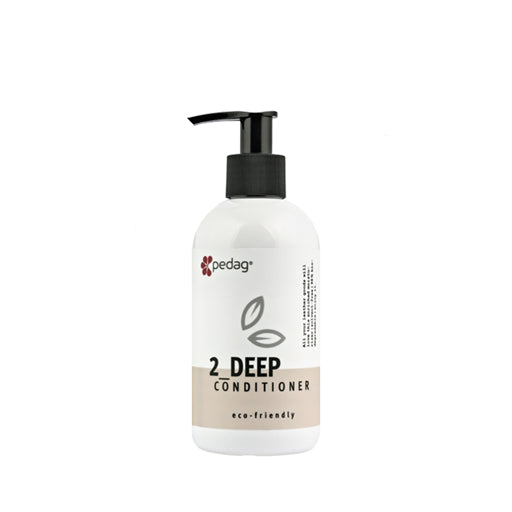 pedag DEEP CONDITIONER, 220ml
Sustainable and high-quality care for all materials, except textiles. 98% biodegradable. Solvent-free.
pedag DEEP CONDITIONER is an environmentally friendly conditioner from the pedag eco-friendly line. 98% biodegradable, 100% nourishing.
Aloe Vera provides essential moisture, lanolin keeps the material supple, and natural waxes nourish the leather. pedag DEEP CONDITIONER gently nourishes and all leathers.
Application instructions:
Remove loose dirt with a brush or a cloth.
Shake bottle well before use.
Use the pump to dispense a small amount of DEEP CONDITIONER onto a clean cloth.
Evenly spread DEEP CONDITIONER over the entire surface, and gently rub in. Always treat the entire surface of the leather to prevent differences in color after drying.
Allow to dry at room temperature for 10 minutes.
After drying: buff up smooth leather with a cloth for a brilliant shine.
Please note: Test DEEP CONDITIONER on a inconspicuous area before use in order to test material compatibility and to prevent discoloration.
Suitable for use on all leathers.
---
---
More from this collection